CARC launches new condo cluster
The UNM Center for Advanced Research Computing (CARC) announces the launch of a new condo cluster. The cluster, named Hopper, will provide general compute resources to the UNM community and also includes hardware funded by individual UNM researchers to meet support their sponsored research efforts.
The Office of the Vice President for Research funded a number of nodes in Hopper in support of CARC's core mission of providing computational resources to support UNM goals as a research institution. These nodes are available for the UNM computational research community to use, free of charge. The Hopper cluster consists of 53 compute nodes with a combined 1,760 Intel Xeon Gold CPUs and 8.2 TB of RAM.
UNM's Vice President for Research, Ellen Fisher, noted that "continuing to invest in CARC is vital to UNM's research and education missions. CARC serves as the hub of computational research and education at UNM and has been successful in implementing the "one university" framework in collaborating with Main Campus' and Health Sciences' researchers and students to create and translate new knowledge. This new condo cluster expands CARC's capacity to provide access to high-end computing resources and associated infrastructure, offer specialized expertise, coordinate and collaborate with other UNM programs across all UNM campuses, and grow the collaborative user community through education and outreach."
Researchers are also able to purchase individual nodes in Hopper, which gives them priority access to their own nodes at all times. A major benefit of the condo model is that researchers are able to utilize other researchers' nodes in the system when those nodes are not in use. This allows researchers to take full advantage of Hopper's computing power, assures resources aren't sitting idle, and reduces wait times to run jobs.
Computer Science Professor Melanie Moses is one of the researchers who purchased a node in Hopper. "The Hopper cluster will allow us to scale up our SIMCoV model to simulate viral spread and immune response through the 500 billion cells of the human lung. This unprecedented scale will show how much damage viruses and immune responses can cause to lung over the course of an infection," Moses stated.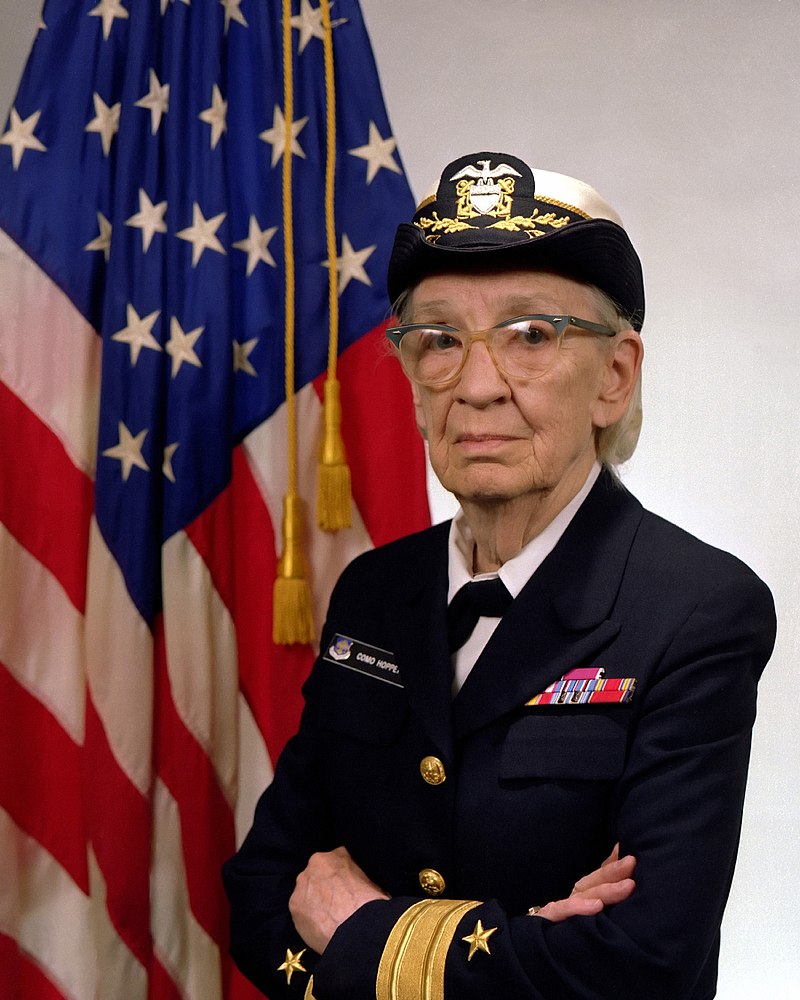 Hopper is named after Navy Rear Admiral Grace Hopper, a mathematician and computer scientist. Hopper was a pioneer in computer programming, creating the first programming language that allowed programmers to write code in words rather than symbols. She accomplished this through creating a compiler, a program that translates the words programmers use into symbol-based machine code a computer can understand. This work became the basis for COBOL, a programming language still widely used today.
CARC Associate Director Ylva Pihlström explained that "CARC supports the UNM Campus with research computing hardware and support, and with Hopper we will be able to offer faculty and student researchers expanded computing resources. The new cluster will help boost research and scholarship across campus for both individual and collaborative research projects, and the plan is to continue adding nodes to the Hopper cluster in the future."
Hopper is available now, both to researchers who purchased nodes and to the rest of the UNM research community. Researchers interested in buying nodes in Hopper or the next condo cluster through CARC's internal service center can contact us via email for more information.
Photo of Grace Hopper courtesy of the United States Navy, ID DN-SC-84-05971.