CARC Administrative Assistant III Julie Harris retires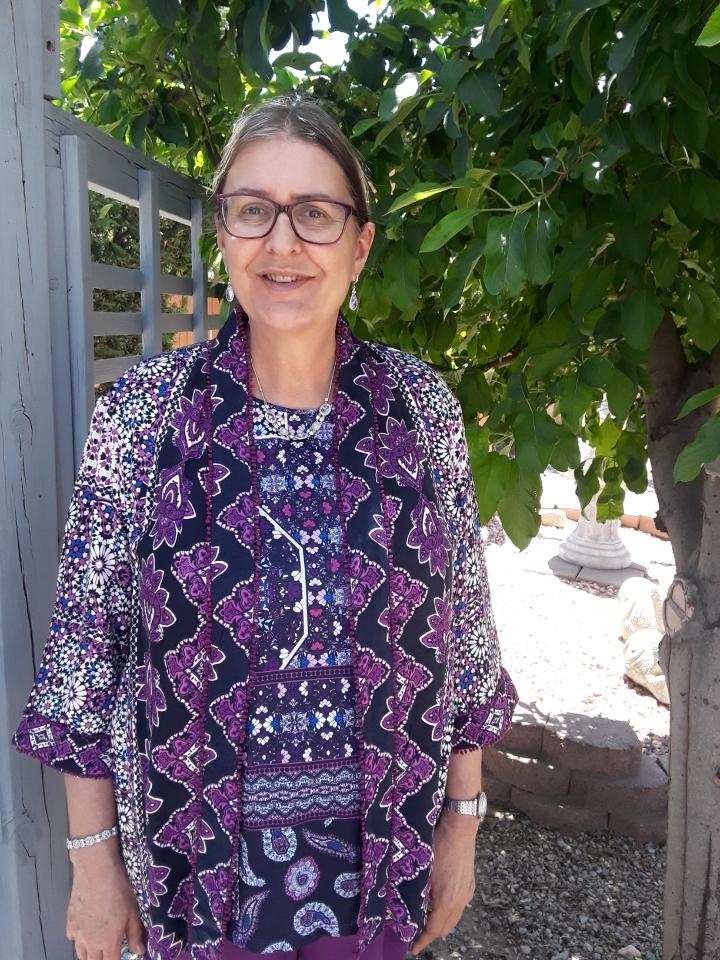 Center for Advanced Research Computing Administrative Assistant III Julie Harris will retire at the end of July after 25 years of service at UNM. "I have served... 25 years and am ready to go on to a new phase in my life," Harris writes. In retirement she hopes to enjoy hobbies like watercolor painting and cooking, and to spend time with her parents and her cat, Meesha.
Harris began her UNM career in the Cashier's Department, joining CARC about twelve and a half years ago. Since then, she has been a beloved and invaluable member of the CARC team. Harris has enjoyed her time at UNM, commenting, "I like UNM because you are generally around educated people and participate in upcoming and interesting conversations."
Harris' retirement plans, which had previously included relocation to Green Valley, Arizona, have been altered by the COVID-19 pandemic. She now intends to remain in Albuquerque and take classes at UNM using her retiree benefits to learn more about art, cooking, and finance.
CARC Business Manager Tracy Wenzl writes, "Julie was the first person I met when I came to interview for my position at CARC, and she made such an impression on me. Right away I knew I wanted to work with her. I am so appreciative of her kindness, hard work, and genuine care she has for our team and our mission. CARC will not be the same without her, but I and the rest of the team at CARC wish her a warm and happy retirement!"
CARC will be celebrating Julie's service with a virtual retirement party over Zoom from 3:00-4:00 PM on Friday, July 31st, 2020. RSVPs or questions can be directed to Tracy Wenzl at twenzl11@unm.edu.