CARC welcomes new graduate research assistants Kevin Fotso Tagne and Aayush Gupta
This fall, the Center for Advanced Research Computing team will be joined by graduate research assistants Kevin Fotso Tagne and Aayush Gupta. Under the guidance of Research Assistant Professor Matthew Fricke, the two will provide technical support to university scientists while pursuing their own research goals.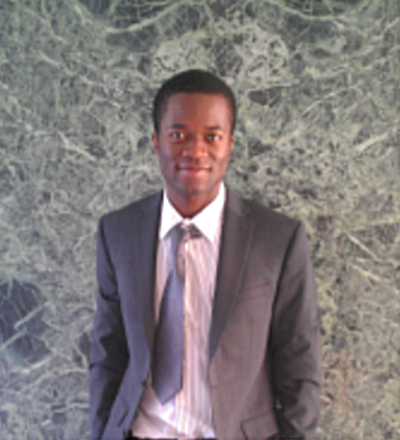 Inspired by an early love of sci-fi movies, Fotso Tagne has always been fascinated by technology and biology. In entering the field of biomedical engineering, he found he was able to explore the intersection of these two interests. After leaving his home country of Cameroon to earn a bachelor's degree at the Illinois Institute of Technology, Fotso Tagne relocated to New Mexico for his graduate education.
While earning his master's degree at UNM, Fotso Tagne coauthored a paper in Magnetic Resonance in Medicine on an imaging methodology aimed at identifying age-related differences in the diffusion patterns of certain metabolites within the brain. Now working towards his PhD, Fotso Tagne has been engaged in research on multiple sclerosis (MS), a rare but sometimes debilitating neurological disorder. His efforts focus on the development of methods to predict the level of physical disability in patients with MS.
As he enters the final year of his PhD studies at UNM, Fotso Tagne chose to join CARC to help other researchers and expand his knowledge of high-performance computing. He comments, "I think it's a fantastic environment to grow and to contribute to the UNM community, so I love it."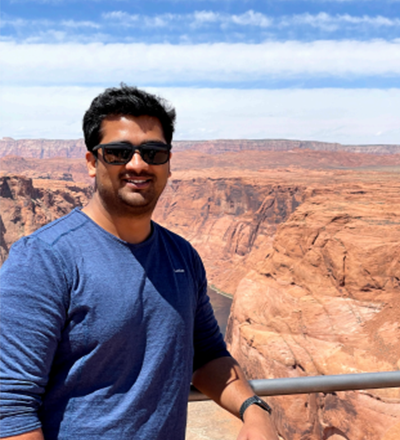 For Gupta, computer science is a family tradition. He writes, "Since I was 5 years old, I remember assembling Desktops with my father and sister… In fact, [my father] was the first one to introduce me to command prompt at a very early age."
Originally from New Delhi, India, Gupta came to UNM for graduate studies after earning a bachelor's degree in electronics and telecommunication from the College of Engineering Roorkee. He went on to earn a master's degree in computer science at UNM, where he intends to complete his PhD in 2023.
Gupta's graduate research has concentrated on the optimization of wireless networks. His coauthored paper, "Wake Up and Join Me! An Energy-Efficient Algorithm for Maximal Matching in Radio Networks," has been recently accepted by the 35th Int. Symposium on Distributed Computing (DISC 2021), an international conference to be held in Freiburg, Germany in October 2021.
Gupta applied to be a graduate research assistant at CARC after exploring the center's systems working with Assistant Professor Amanda Bienz and taking a parallel processing course at UNM. His experience at CARC will help him gain the skills necessary to further his career as a research scientist.
Fotso Tagne and Gupta will work with CARC's high performance computing experts throughout the fall 2021 semester and complete their assistantship with a presentation on their latest research developments.